The Clay Girl is an ABA Indie Pick!
10 adult titles and 10 children's titles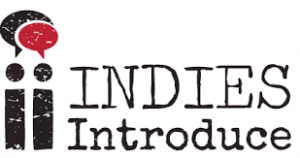 [3] chosen by panels of ABA member booksellers from across the U.S. as the top debuts of the upcoming publishing season.
Addressing his fellow booksellers, Pete Mulvihill of Green Apple Books, the chair of the adult selection panel, said, "Our crack bookseller panel has done the heavy lifting in identifying the 10 most promising books landing this fall. We read debut after debut so that you don't have to. We ranked and argued and read some more…. How can you possibly show your gratitude? Sell a ton of these books. They're fantastic, and we need to keep reminding publishers that indie bookstores are where discovery happens, where debut authors are launched. But mostly, they're just fantastic books that deserve to be stacked up in the front, blurbed in your newsletter, and handsold ad nauseam. Have at it! Your customers will thank you, as will I."
This year the Jolley Prize – one of Australia's most lucrative and prestigious awards for short fiction –attracted over 1,200 entries from around the world. The judges were Amy Baillieu (Deputy Editor of ABR), poet and academic Sarah Holland-Batt, and author Paddy O'Reilly. Butterfly as Metaphor received one of three judge's commendations.
Constance Rook Creative Nonfiction Prize, September 28, 2012
Congratulations to the finalists for the 2012 Constance Rooke Creative Nonfiction Prize chosen from 125 entries: Josiah Neufeld, Eve Joseph, Sean Minogue, Carol Matthews, Trevor Corkum, Heather Tucker, Kate Neuman, and Tik Maynard.
Malahat Novella Prize, March 26, 2012
Congratulations to the finalists for the 2012 Novella Prize chosen from 215 entries: Kris Bertin,Dan Mancilla, Matthew Mott, and Heather Tucker.
Writer's Union of Canada, February 15, 2011
The Writers' Union of Canada is pleased to announce that Heather Tucker has won the $2,500 cash prize for its eighteenth annual Short Prose Competition for Developing Writers, for the best story under 2,500 words, with her piece "With All The Trouble Jesus Went Through He Should At Least Get a Jelly Bean." In addition to her winning entry, another one of her stories was shortlisted this year.
More
The Union will submit the winning story and the eleven other shortlisted stories to three Canadian magazine publishers for their consideration.
By profession, Heather Tucker works in the health sciences. By passion, she writes fiction. She is a three-time winner of the Writers Community of Durham Region Short Story Competition, and was a finalist in the 2009 Writers Union of Canada Short Prose Competition. Presently she is working on a full-length manuscript.
The Union initiated the Short Prose Competition in 1993 in honour of its twentieth anniversary. The Competition aims to discover, encourage, and promote new writers of short prose who are not yet published in book format, in order to provide opportunity and exposure to developing writers. This year, twenty-five Union members donated their time and expertise to read 525 outstanding submissions and distill them into a longlist of one hundred fourteen stories. These stories went on to a second round of twenty-four readers who selected the finalists to pass on to the jury: Tarek Fatah, K.V. Johansen, and Sharon Pollock.
The jury noted that Tucker's 'With All The Trouble Jesus Went Through …' is a well-written story, focussed and balanced, coming close but not veering into absurdity. It captures the ambiance of the narrator's life with humour and without angst, creating a credible world and characters. It leaves the reader with both a sense of having witnessed the satisfying completion of a story, and the expectation that for the characters, it is not over.
Metroland News, May 2009
The Wicked Words prose competition attracted entries from across Canada and around the world. Novelist Rabindranath Maharaj awarded Honorable Mentions with distinction to WCDR's Heather Tucker for Dirty Scrabble and Animating Daisy. Tucker, an astounding Ajax talent, won three spots in the top ten; her story Beyond Ideas garnered an honorable mention as well.
The Word Weaver, May/June 2007
Modest Heather Tucker is still learning to call herself a writer, even though she convinced the rest of us last year by scooping a first prize and an honourable mention in WCDR's short fiction contest, a second place win in The Writing Fairy's humour writing contest and an honourable mention in WCDR.s 24-hour creative non fiction contest. Not bad for an emerging writer!
More
WordWeaver: How did you come to writing?
Heather Tucker: I.ve come lately to it. It's been a bit of a journey. Thirteen years ago, my youngest daughter died. A year later, I started writing children's stories and discovered that, for the first time since her death, I was able to breathe again. I wasn't sure I wanted to breathe, so I put it away. Ten years after that, I thought, maybe I do want to breathe. I started to do some creative writing, stories about my experiences.
Frank McCourt said, in Angela's Ashes, that 'happy childhoods don't make interesting stories.' That sparked in me that there's something redemptive about writing. And I found that there's oxygen in writing. Suddenly, Elisabeth's death and her absence became a presence on a page; it became a story. It's probably been the most healing thing in my life.
WW: What advice would you give an aspiring writer?
HT: It was my belief that I had waited too long to start, but it's never too late. It could be, perhaps, too early. At 20, maybe I could have written something; I'm not sure I'd have had the voice.
And that nothing's a waste unless we waste it. We turn what we see as waste and loss into our stories, into gold.
WW: Have you found any mentors?
HT: I've discovered friends as well as mentors in the Works in Progress Group (WIP).
That spiritual, creative connection, the honesty you get from other writers looking at your work and giving you constructive feedback. It's amazing.
WW: Your WIP colleague Sherry Hinman says you critique very thoroughly; not in a negative way but in an extremely positive.
HT: It's okay to say, 'This isn't working for me,. or 'I'd like to know more about this character.' In a course I took at U of T, I really learned to critique. The rule [the professor] set down was that people should hear positive things, but they also need honest reflection. As other people speak, you find new and fresh perspectives. Every time I was critiqued, it felt like Christmas: it was a gift.
WW: In what unanticipated direction has WIP critique taken your work?
HT: It was the first time I'd ever heard the phrase show, don't tell. In technical writing, you tell; you don't show. You're very specific: you give instructions, you outline policy. People would say, 'Show me what happening
here.' Suddenly my writing came alive.
WW: What was your reaction when they announced that you'd essentially won both first and second place in the contest?
HT: There was a ringing in my ears. I thought, Am I standing up here, but it wasn't really my name that was called?
WW: A friend of mine calls that imposter syndrome, when you don't believe you deserve a place among 'real' writers.
HT: I feel that all the time. I'm at the Humber School for Writers, working with Joan Barfoot. I read her novels and I think, this is good writing. Then I look at my work and think, this is crap. But she'll come back and say, 'This is great!' and I think, she's just saying that because I paid to take the course. I think there's a part of that in all of us.
WW: What comes first for you, setting, characters, plot?
HT: My book is set in Ethiopia; I was a nurse there. Initially, I just wanted to get some of those memories down. Then I read a book by Anne Lamott [Bird by Bird]. She said let your characters tell the story. Suddenly the plot wasn't very important anymore; I just wanted to see where the characters went. For me that's been the most amazing part of this whole process: letting the character tell the story, letting him or her grow and change and evolve. They're becoming who I wish I could be. And that's the beauty. Interview by Heather M. O'Connor