The Clay Girl will take your breath away
You've never met anyone quite like Ari Appleton, the bright young heroine of Heather Tucker's debut novel. Feisty, bright young heroines forced to deal with devastating family circumstances have long made for memorable characters in Canadian fiction, from Anne Shirley of Green Gables fame to Yolanda in Miriam Toews' All My Puny Sorrows.
But Ari Appleton will take your breath away.
In Heather Tucker's astonishingly exquisite debut novel, The Clay Girl, we meet Ari in the 1960s as a quirky eight-year-old, the youngest of six sisters who are being split up and farmed out to relatives around eastern Canada. The girls are escaping horrific dysfunction: their abusive father has blown his head off, and their skanky, addicted mother can't look after herself, let alone six kids. (Did I mention this is not a children's book?)
At first, Ari lucks out. She's sent to loving aunts in Cape Breton who tell her she's not dirt, as she's always been told, but clay, which is malleable and full of possibilities. Clay soaks up water, they tell her, just as bright little Ari soaks up everything in her path. "And with a little added grit, but not too much, the clay becomes stronger."
But the grit piles up when Ari's mother, now living in Toronto, regains custody. Over the next eight years Ari deals with an increasingly chaotic and violent home life while forging outside relationships with teachers and others who recognize her astounding creativity and burning intelligence. To counter loss after loss, she keeps close an imaginary sea-horse totem named Jasper, a refuge of stillness and balance in her life where none exists. Heading toward her 16th birthday, Ari realizes that escaping her hellish home life is more fraught than she thought.
The Clay Girl leads us into very dark places, but Ari keeps herself — and us — from despair by being funny without being naive, edgy without being cynical. Author Tucker's prose is as lyrical and powerful as the ocean, Ari's voice as sure and strong as a rudder through wild seas.
Tucker, of Ajax, has clearly drawn on her experiences as a psychiatric nurse and bereavement counsellor who has worked in Africa, South America and Northern Ontario. Her rare gift of showing us beauty, hope and humour amid profound trauma make The Clay Girl an extraordinary debut novel.
Marcia Kaye is a frequent contributor to the Star's book pages.
Tucker's triumphant debut novel is the story of a childhood lost, a family found, and a coming-of-age, recounted in precise and poetic language. Harriet Appleton is eight years old, the littlest of the six sisters scattered among their relatives after a tragedy befalls the already struggling family. Sent to Nova Scotia to stay with her aunts Mary and Nia, who rename her Ari, a name she keeps, she finds herself safe and loved for the first time in her life. The idyllic period is cut short when Ari's mother insists that she be sent back to her family in Toronto. Ari will spend the rest of her childhood trying to get back to the only place where she was allowed to be a child. She is aided by sympathetic teachers and a beloved stepfather, held back by her mother's cruelty and a sense of duty to protect her step-siblings. Ari writes, "all the houses that have kept me, slept me, have written their own songs," and indeed the broken homes that Ari moves between, while devastating to consider, contribute to the intricate beauty of the tale. It is at times difficult to read, but this novel is worth every moment of pain and every tear.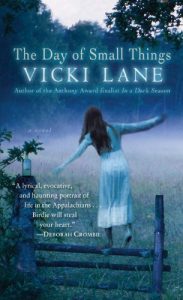 The Clay Girl
 by Heather Tucker is an amazing debut. The story of Ari, youngest of six sisters in a
most
dysfunctional family is told slant — in language so poetic, so allusive, so enigmatic that for the first few pages I found myself agreeing with one of Ari's teachers later in the book as he reads one of her stories: "I haven't a clue what half of it means but I feel it, I see it, and on some level I understand it completely."
The puzzlement clears soon and it becomes obvious that Ari is telling her story in the only way she can –sideways because the full on reality is too harsh.
The novel follows Ari from eight — when her father kills himself, her mother has a breakdown, and the sisters are doled out to various relatives — to sixteen when she has an opportunity to put into action the lessons life has taught her. During those eight years, Ari bounces between wonderful, nurturing situations and people — and other people and situations that will test all her resilience.
The beauty of the writing and the indomitable spirit of young Ari keep this book from being depressing. Horrible things happen — but so do wonderful things.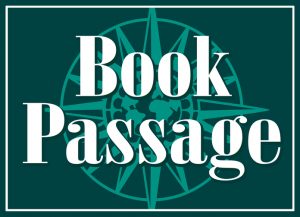 CLAY GIRL is a novel imbued with the language of childhood, tangled by fears and fantasy, into a painfully brutal fairytale. Ari too often has to face tragedy with her brave strong heart as she is repeatedly ripped from her home, sometimes landing in a better place, sometimes in a broken place, she never stops hoping for a place to belong. This unforgettable debut is as full of grace, spirit, and tenacity as Ari, and like Ari faces uncomfortable truths with tenderness and imagination. Luisa Smith, Book Passage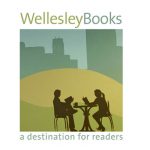 "WOW! Incredible writing meets an absolutely devastating story in this amazing poetic debut novel. The struggle to overcome brutal emotional and physical trauma in childhood colors every aspect of the lives of the Appleton sisters. Tucker's writing is edgy, sparse, and inventive as she expertly shows us the inner thoughts and workings of a truly dysfunctional family which manages to maintain hope and grace despite incredible odds. Achingly beautiful!" — Phyllis Spinale of Wellesley Books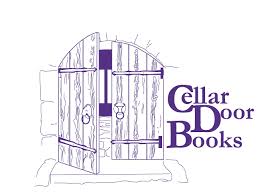 "Ari Appleton has been dealt the worst hand ever in terms of parents: her dad is an incestuous pedophile who's both charismatic and cruel, and her mother is an incredibly egocentric addict who bore six girls and has not an iota of love for anyone but herself. But Ari attracts goodness and mines kindness even from the most surprising people, and because she is a story weaver, she reroutes her own story. Ari moves away from the drug culture and sexual revolution in Toronto in the 1960s to Pleasant Cove, an idyllic place where she is surrounded by love and nurturing. This novel is full of those take-away-your-breath lines, the ones you want to write down and keep in your pocket for when you need them. Ari joins the ranks of heroines like Lyra Belacqua or Liesel Meminger, girls who take the worst society has to offer and turn it into strength and kindness." — Linda Sherman-Nurick, Cellar Door Bookstore (Riverside, CA)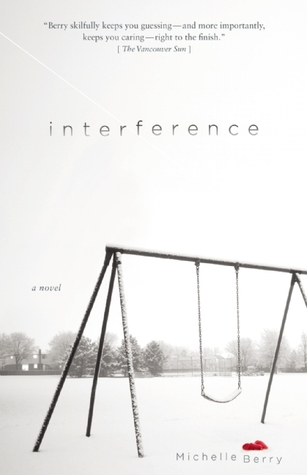 "In Heather Tucker's debut novel, The Clay Girl, the language is consistently playful and evocative, the characters are disturbing and lovable, the plot is profound and carefully constructed. Tucker's voice is unique and powerful. She is certainly a writer to watch." — Michelle Berry, author of Interference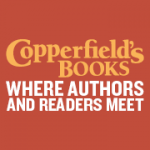 "Stunning – a really great novel full of enormously difficult life situations yet handled by an author blessed with a flair for language, poetics, insight, truly great characters and a kind of grace that defies description. A coming-of-age like no other. Don't miss this!" — Sheryl Cotleur, buyer for Copperfield's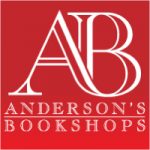 "This is a beautifully written story of strength and resilience, leading to ultimate victory over seemingly impossible challenges. Hariet/Ari/Arielle (known by various names to different people at different times) was born into an epically dysfunctional family. She must deal with an uncaring mother, a sexual predator father, and an abusive stepfather while being denied escape to a loving, supportive aunt. Despite these and other challenges, the girl not only survives, but, with help from caring teachers, grows into a strong young woman who finds love and is able to nurture others as well as herself. This book, which is like no other in terms of character, voice, and plot, rewards the reader with a memorable heroine who triumphs over daunting odds." — Joe Strebel, Anderson's Bookshop (Naperville, IL)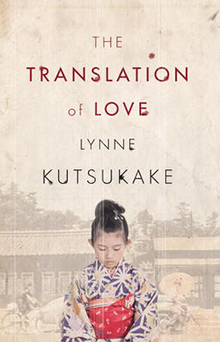 "In Ari Appleton, Heather Tucker has created an unforgettable little girl whose resilience in the face of heartbreaking circumstances is remarkable. The Clay Girl tackles a difficult subject with tenderness, empathy and unflinching honesty." — Lynne Kutsukake, author of The Translation of Love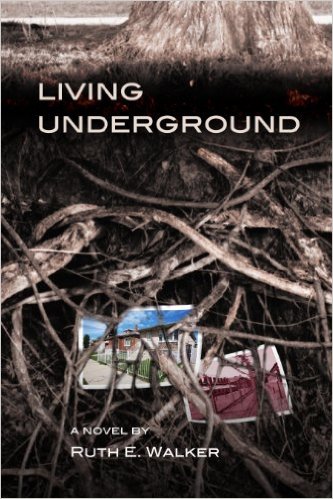 I'm so privileged. I have 90 pages left of the advance reading copy of Heather Tucker's The Clay Girl, and I am doling them out to my mind like a beautiful, dangerous drug. Slowly. Carefully. And I don't want it to end. I've read some fine literature in my life but Heather's novel is so brilliant, such an emotional roller coaster, so familiar and so strange, it's compelling in the very best way. My friend said to me, "It's 'The Catcher in the Rye' for girls and women." and I know what she means now. But unlike Holden Caulfield, Ari's cynicism is wrapped in a desperate optimism and innate ability to see and share beauty. Readers are raised up and held safe, despite the horrors Ari faces. This is a book with very long legs. When it is launched in October, make sure you are first in line to have it in your hands. Ruth Walker, Author of Living Underground