My journal is plump from this year's adventures with The Clay Girl-— from book clubs to festivals, libraries to conferences…
Connecting with readers delights me, always.
A recent invitation to a secondary school, gender studies class inspired me.
That they chose the Clay Girl was, of course, awesome.
That I spent an afternoon with insightful, invested teens, exploring ideas and discussing their thought-provoking questions was spectacular.
And… that the story engaged them in such a way that they were compelled to do something-— raising awareness about family abuse, giving students tools to access help and raising funds for a local shelter-— was and is so inspiring. Thank you!
Never doubt that a small group of thoughtful, committed citizens can change the world. ~ Margaret Mead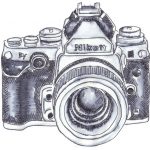 Photo by Mary Leach